T

o

help you keep your New Year's resolutions we're offering the code

LETSGO22

to give you a

2 x 22% discount

on your next two rides - e.g. a return journey

The offer is valid until

February 2, 2022

, only for MOIA Classic but also for every additional passenger you book for. You can take children with you

free of charge

as always

How to redeem your voucher:
Tap

'Save now'

to access it in your MOIA app

Tap

'Add coupon'

there to confirm

Get a

22% discount on each of your next two rides

Customer Service advice:

Vouchers can not be

combined with others.

If you have other vouchers, you can decide which discount you want to use for your next trip by activating or deactivating your vouchers in the app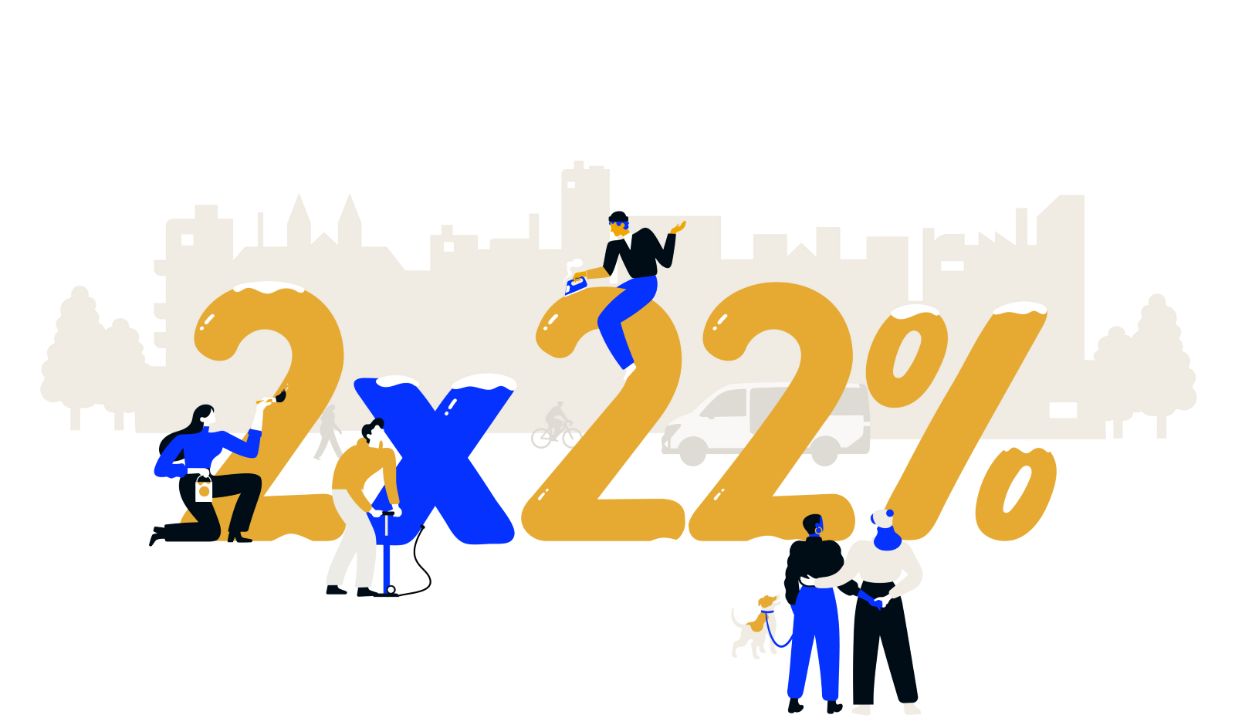 Our price model is dynamic. We calculate the prices based on a base price and the distance of the trip. Furthermore the day of the week, the time of day, the demand level, and some further criteria effects the price as well
This can lead into different prices for a trip despite of identical starting and destination points
If you add MOIA Express or you make a prebooking you will pay a small extra fee
Families and children benefit from special prices



In

Hamburg and Hanover

children aged 0-13 travel free of charge when accompanied by an adult. This can be their parents, or alternatively their grandma or grandad, a brother, sister, uncle or aunt

In Hamburg children travelling alone also get a 50% discount – if they are going to play sport, for example, or visiting their grandparents or friends

Anyone over the age of 14 travelling with a child is deemed to be an adult. Children up to the age of 6 may only ride in the company of an eligible guardian. Children between
6 and 14 years of age require permission (in writing or digital) from a parent or an guardian if they are travelling unaccompanied. More information can be found here

If you book for several people in your own booking and you ride as a group, the price per person will be reduced for each additional person

The distance used for the calculation is the direct distance from the start point to the destination, regardless of whether the vehicle takes a different route because you are taking along more passengers

You know in advance what your ride will cost and you can rely on that price, even in case of traffic jams or detours

If you want to get a better feeling about our price level you can request a trip in the MOIA app and check the price. You can abord the booking on this step at any time. Please note that if you want to ride later the price may have already changed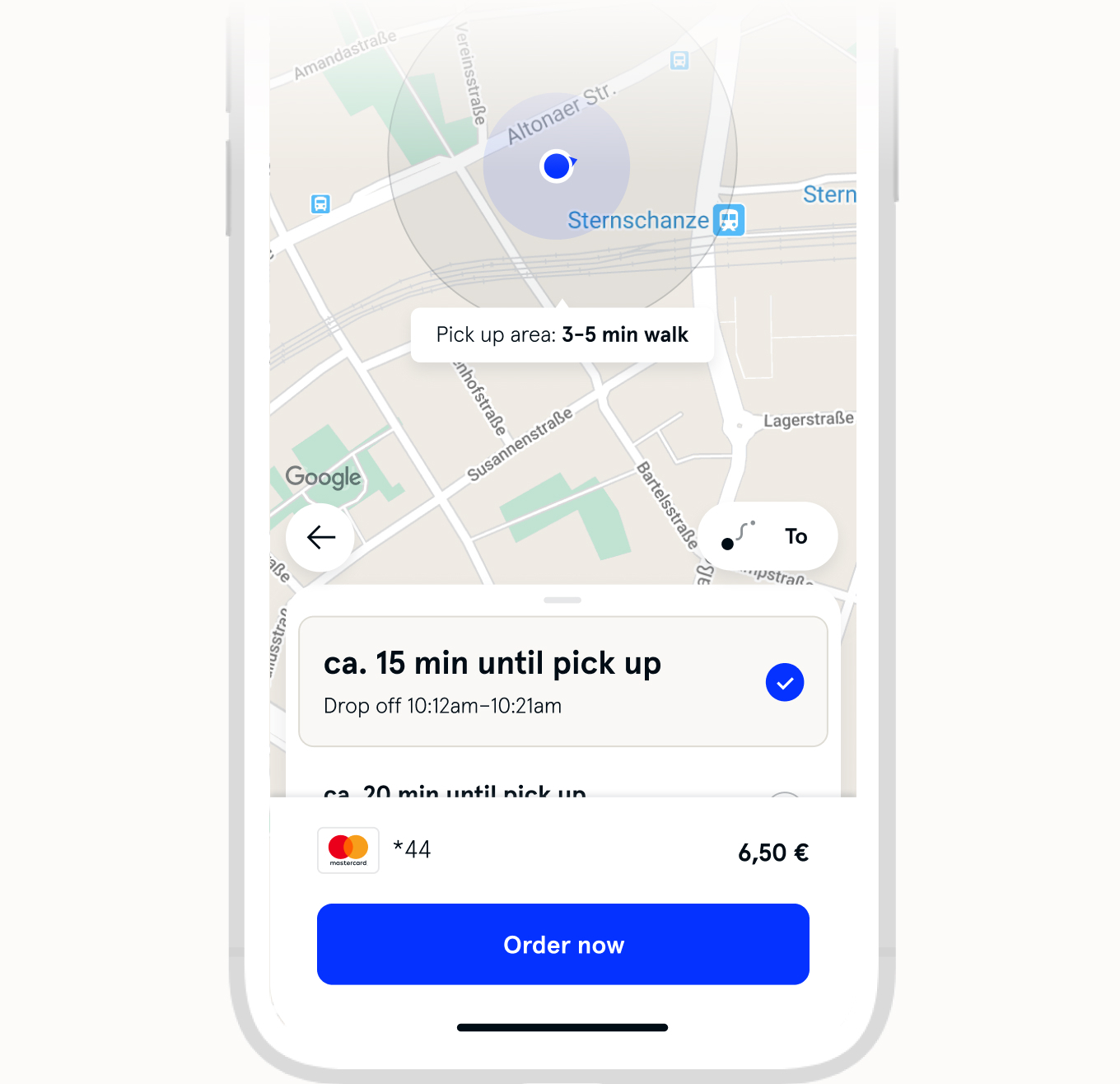 * The offer is available daily until February 2, 2022 and only applies to the MOIA Classic tariff. Using the voucher code LETSGO22 you will get a 22% discount on two rides booked during the offer period. As long as stocks last. Accompanied children up to the age of 13 ride free. Children up to the age of 13 travelling alone in Hanover will get a 22% discount on every ride during the offer period. Children up to the age of 13 travelling alone in Hamburg will get an additional 22% discount on top of the regular 50% discount during the offer period. The offer also applies to airport rides (incl. airport surcharge) but can't be combined with other discount promotions. Our General Terms and Conditions apply in all other cases.