If you fulfill all the requirements for a free transportation with our service in Hamburg, you will find more information in this arcticle how to activate this status in you account
You are not able to do this setting on your own
Only our customer service team can enable the status for free transportation in your account
Due to legal aspects we need to check your documents personally in our customer service center at the ZOB
At the customer center you will need to show us a personal identification document, a severely disabled person's pass (in german "Schwerbehindertenausweis") and supplementary sheet (in german "Wertmarke") if applicable
Please be aware that an appointment is mandatory
You need the MOIA app and a MOIA account to schedule an appointment
How to schedule an appointment
In your MOIA account, under "Settings", select "Accessibility"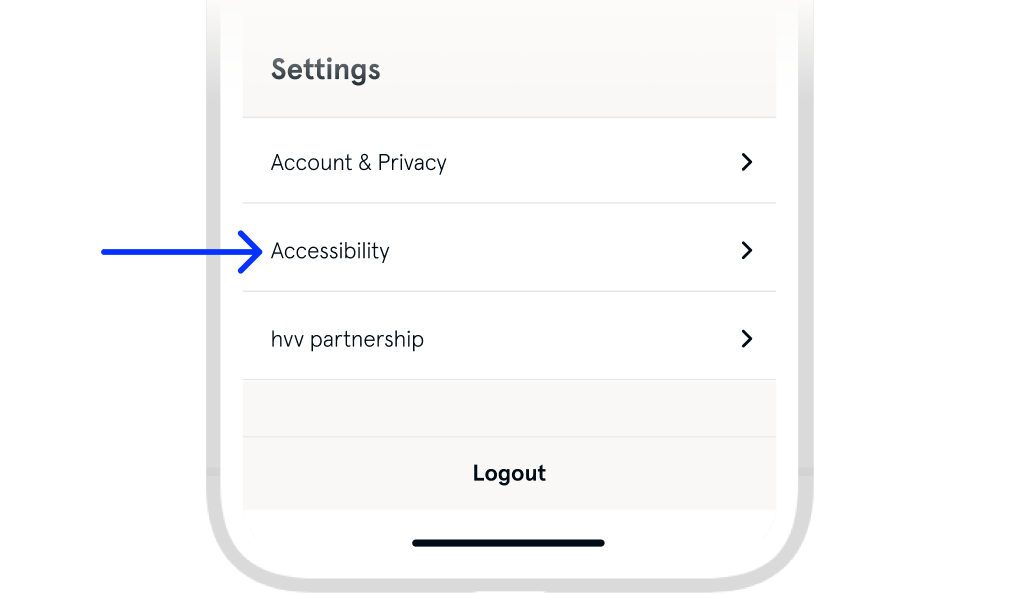 There, you will find the option "Free trasnportation with a severely disabled person´s pass"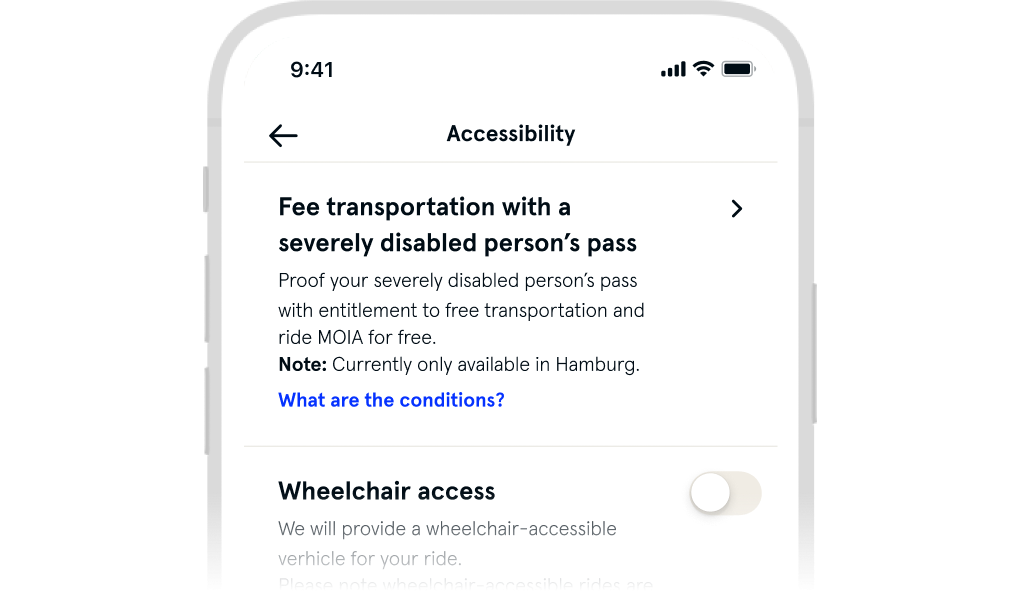 You will access a step-by-step guide about the application process, and find the button "Book appointment"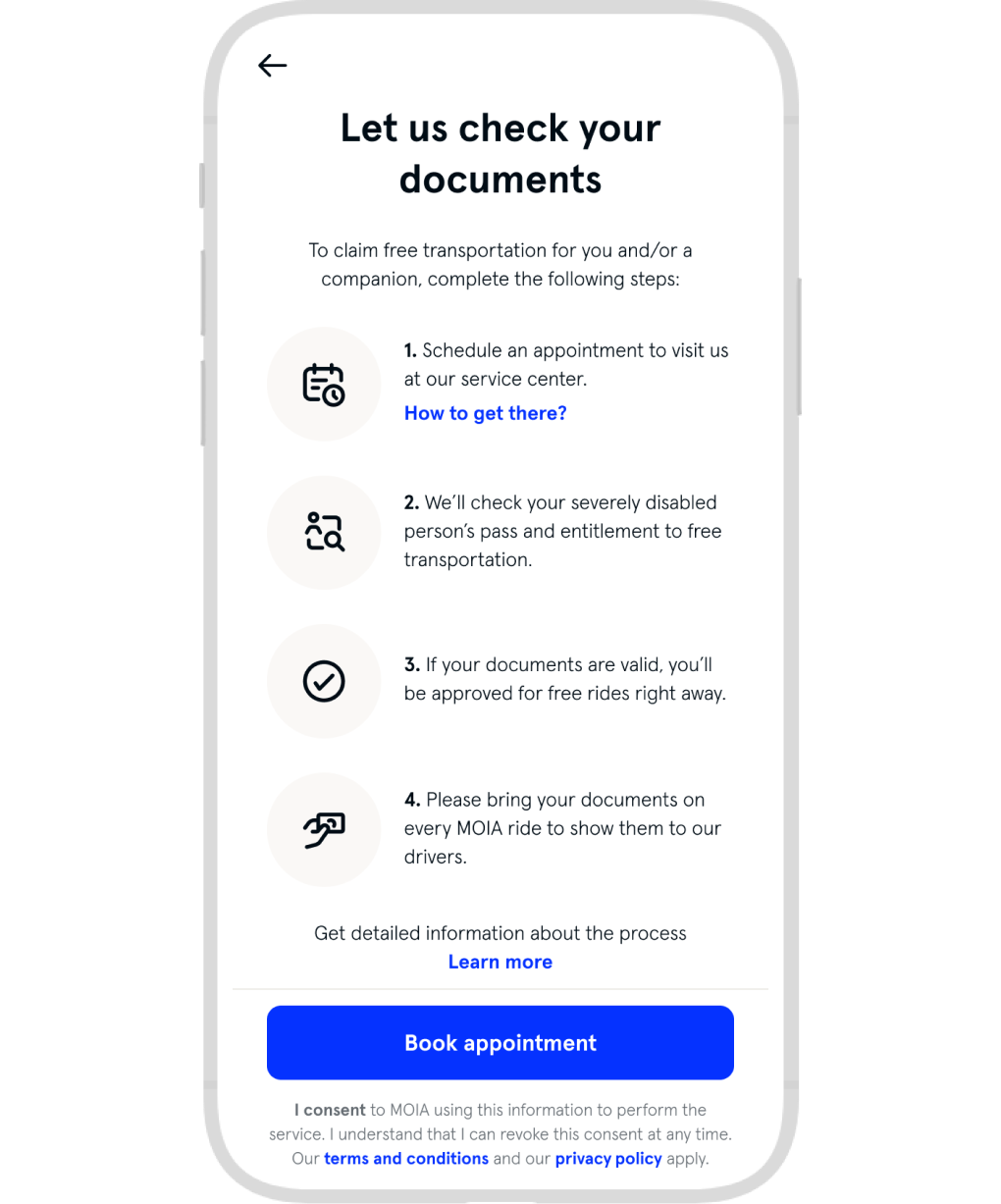 You will be redirected to a scheduler where you can select the best date and time to visit our customer service center at ZOB
An appointment can be booked 8 hours (earliest) and 60 days (latest) in advance
One session lasts about 15 minutes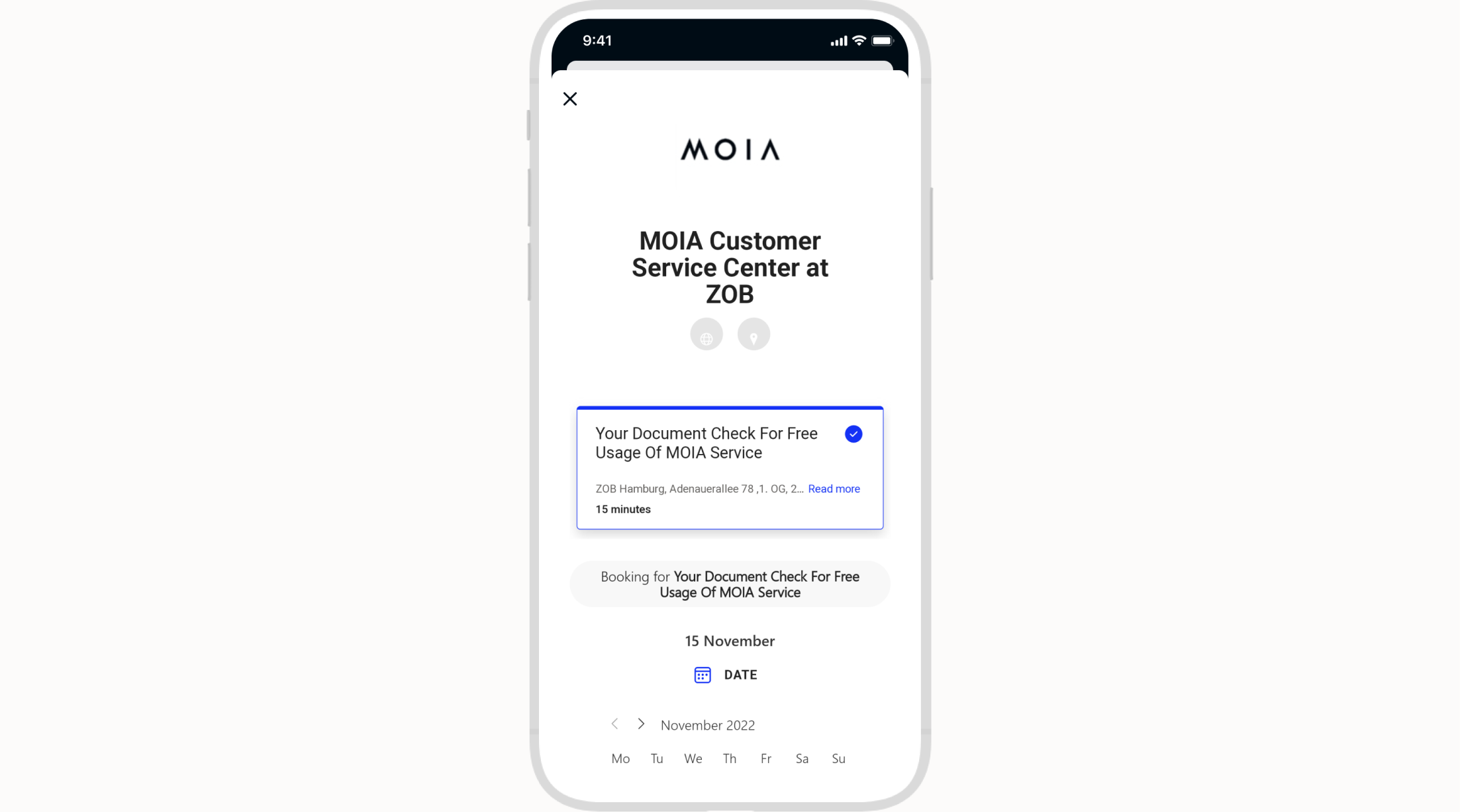 Important information
In the customer center at ZOB, our staff is available to answer any questions you may have and also to give you valuable tips about MOIA and the accessibility features
Once your status is applied, you will need to carry your documents with you on every MOIA ride, as our drivers will check them
If you want to remove the status from your MOIA account, please contact our customer support team
Once the status is applied to your profile, you will see a change in this section. There you will be able to see the active status including the validity date indicated by green dots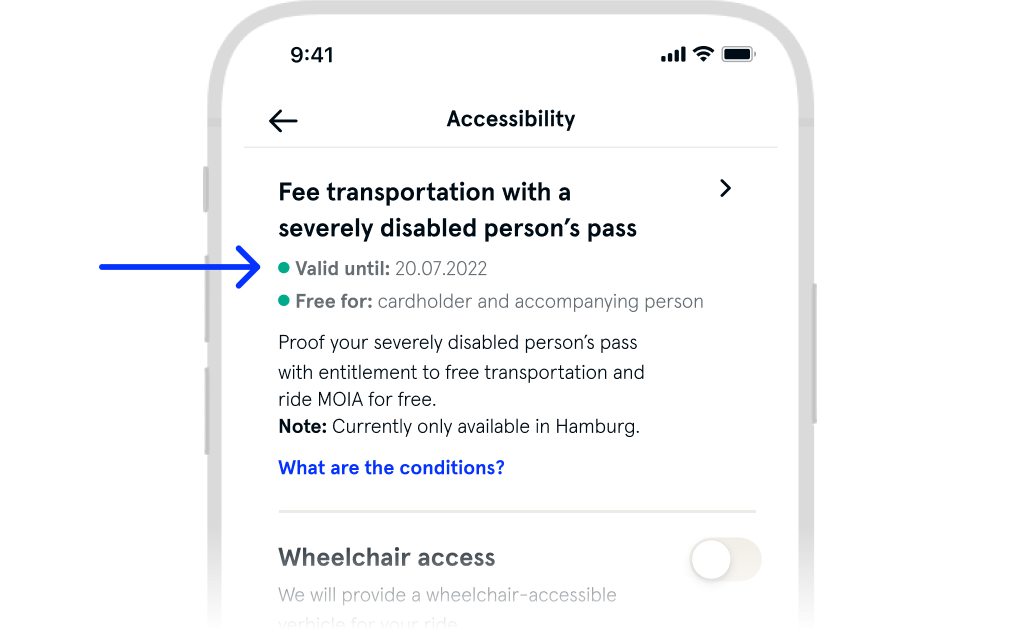 Once your status is expired, you will see a change in the same section. The red dot indicates that the status has expired
You will also receive a push notification once the validity is over when you enabled this contact option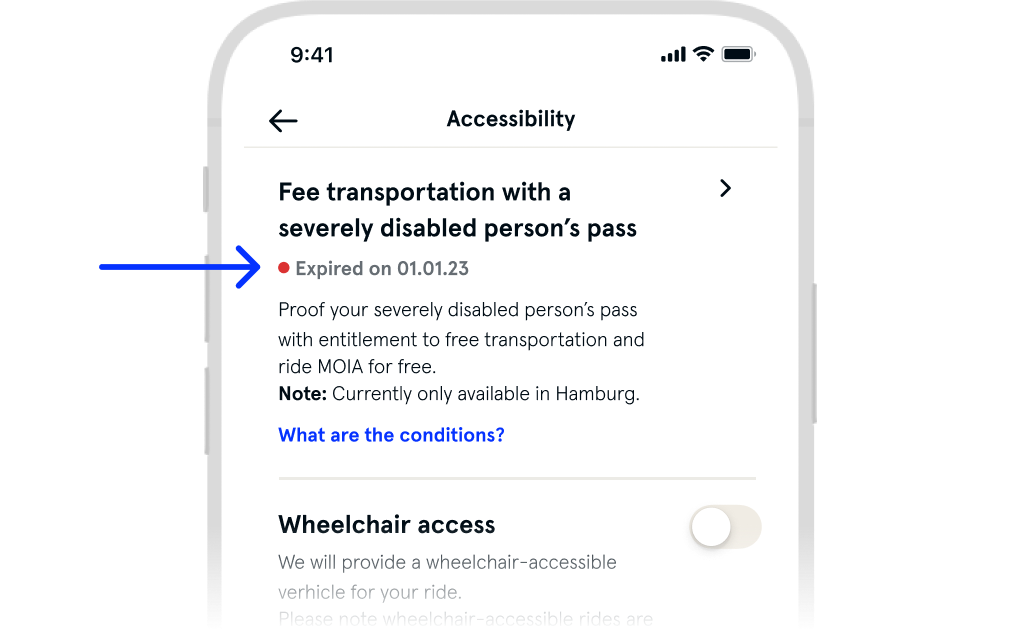 We care about your data and comply with all required data privacy policies, especially when handling sensitive data. More information regarding the use and storage of your data is available in our privacy policy
Expanding our service and dovetailing our tariffs is made possible in part by the funding guidelines "Model Projects to Strengthen Public Transport" set out by the Federal Ministry of Digital Affairs and Transport, for which MOIA was selected together with the Free and Hanseatic City Authority for Transport and Mobility Change.