This help article answers the following questions


What is Smart Saver?
Smart Saver is a

monthly discount offer from MOIA

IMPORTANT: Smart Saver can currently only be used for rides in the

Hamburg service area

The feature offers you the chance to receive a discount on every MOIA ride during the time period of the offer, depending on the Smart Saver product you purchase

A Smart Saver product is

valid for 30 days. Starting from the day after the booking

The product purchased expires after 30 days.

It is not automatically extended.

It is therefore not a continually extending subscription and you have the best possible flexibility

You can only purchase

one Smart Saver product

per offer time period

Currently we have

Smart Saver 25

and

Smart Saver 50

offers for you in our range

With

Smart Saver 25 you save 25%

off every MOIA ride

With

Smart Saver 50 the price of your MOIA ride is reduced by 50%

How do I buy Smart Saver deals?


The booking takes place via the

MOIA App

and must be charged to the respective account holder via a

payment method provided

Third party bookings

are unfortunately not possible

In your

personal account, you can find corresponding information

about our features. Just tap on it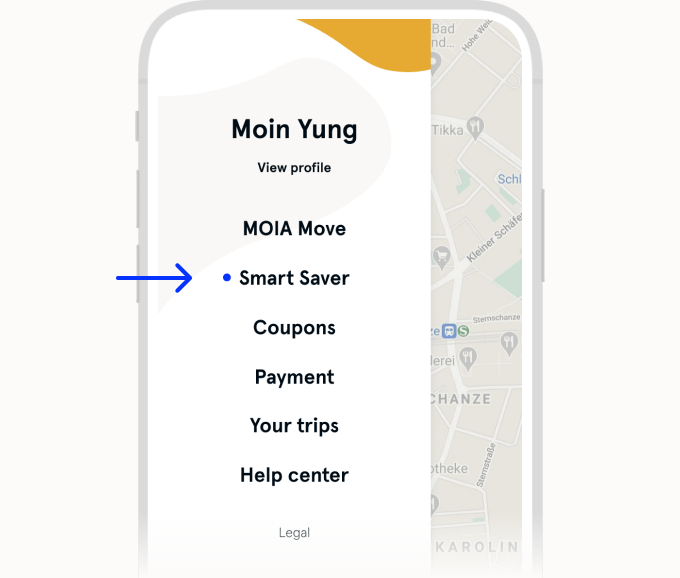 You will then find an overview with all deals that you can book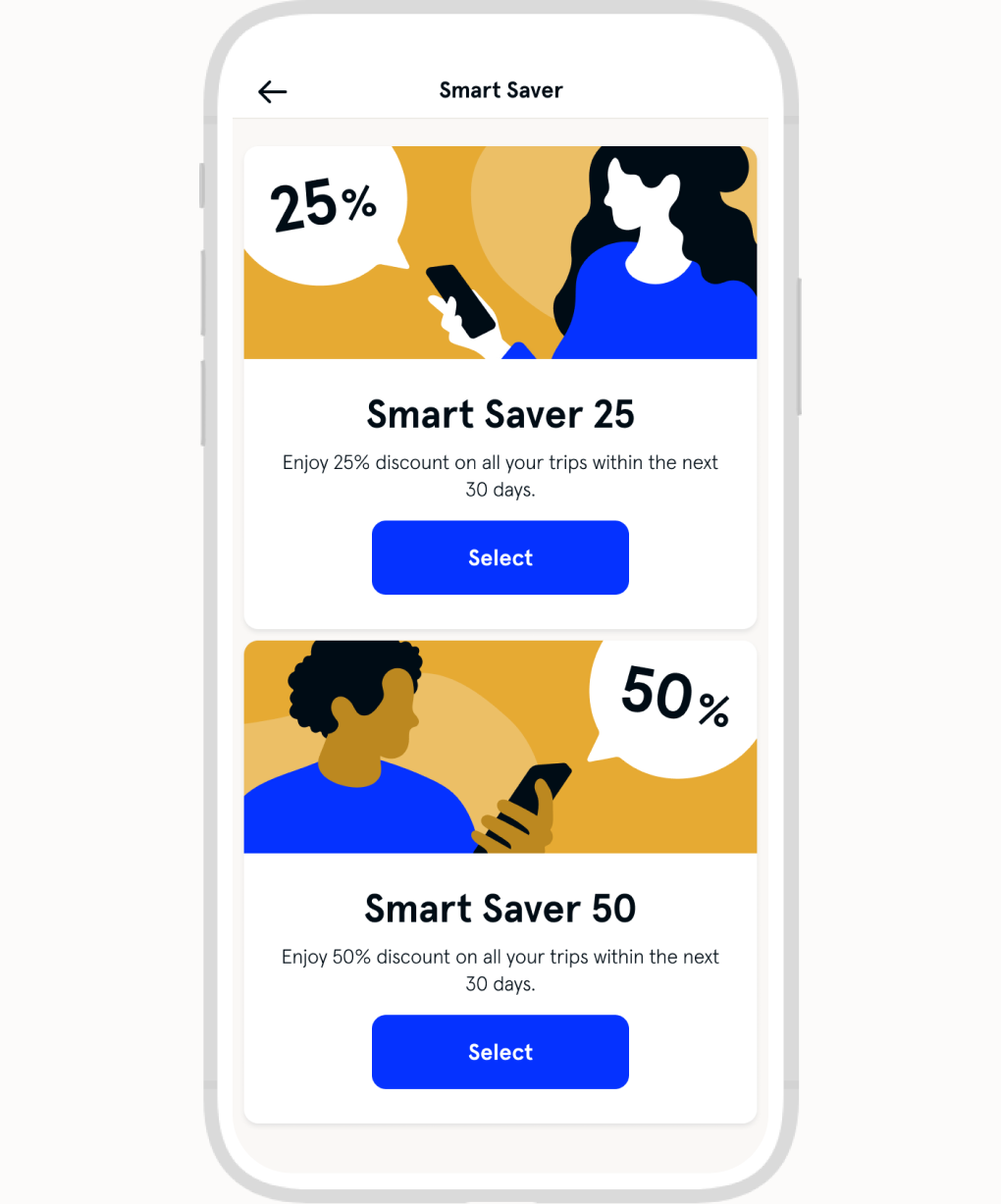 Choose the product that suits you best.

The price will be shown to you transparently

Confirm your selection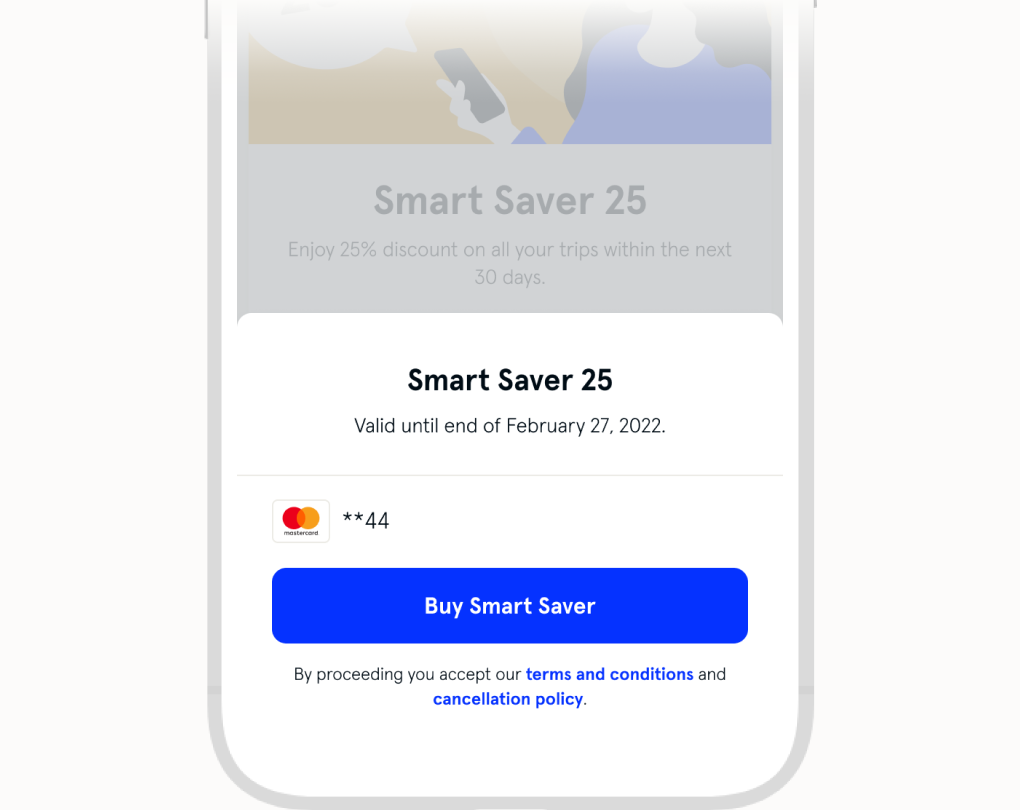 After purchase, you will receive

an invoice by email.

(Check your spam folder, in case the invoice ends up there)

In this rubric you will then find your active Smart Saver deal. The

validity period

is also shown here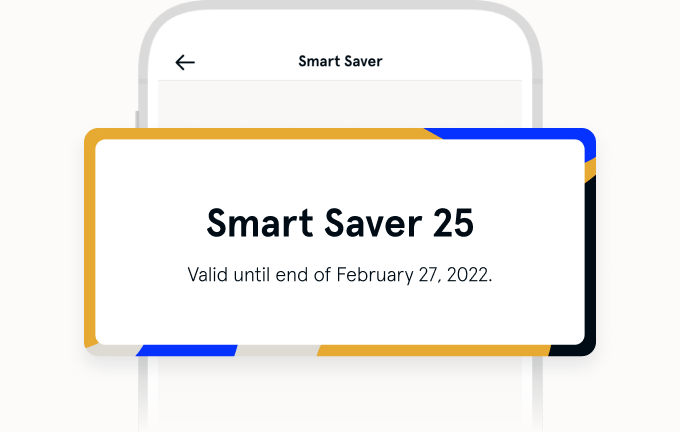 How does the price reduction work?


The price reduction takes place

automatically

for every MOIA ride. Before making a firm booking, you are shown which price reduction will apply with your Smart Saver deal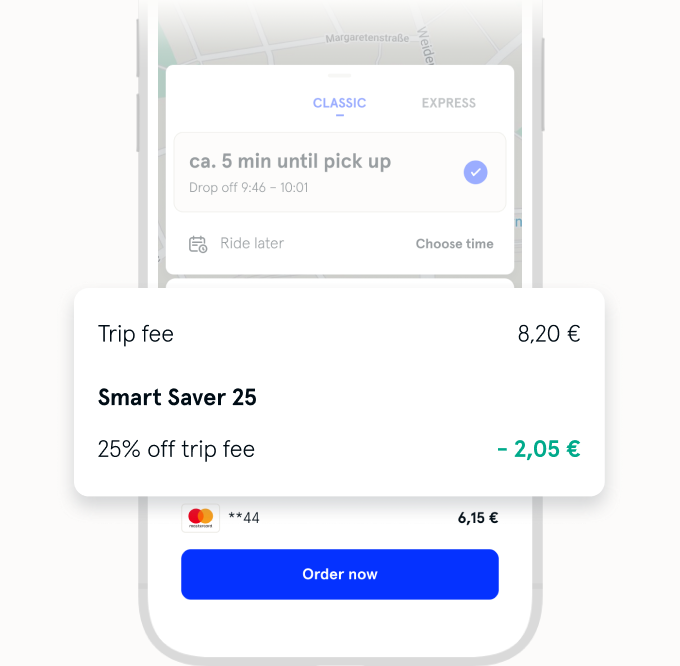 After every ride, you also receive an invoice by email. This also shows the price reduction of your ride

Smart Saver can be combined with

vouchers

, if it is actively saved in the app before you book the ride.