If you fulfill all the requirements for free transportation with our service in Hamburg, you must have your MOIA account activated for this purpose. You cannot set this up by yourself. Only our employees at the MOIA Assist Center at the ZOB can activate the free ride status in your MOIA account.
How to schedule an appointment via the app. Alternativeley you can click here
In your MOIA account, under "Settings", select "Accessibility"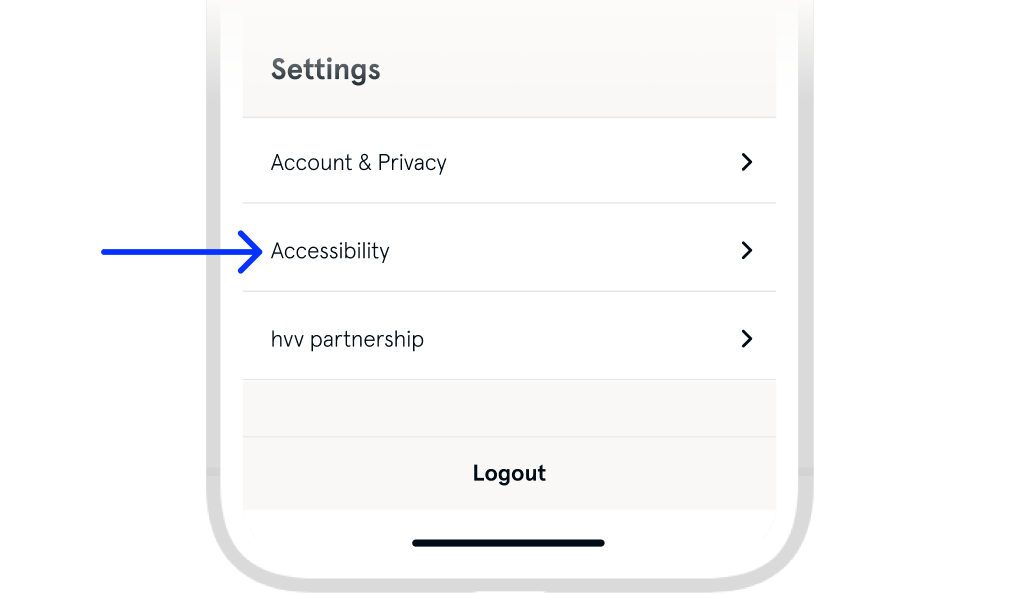 There, you will find the option "Free transportation with a severely disabled person´s pass"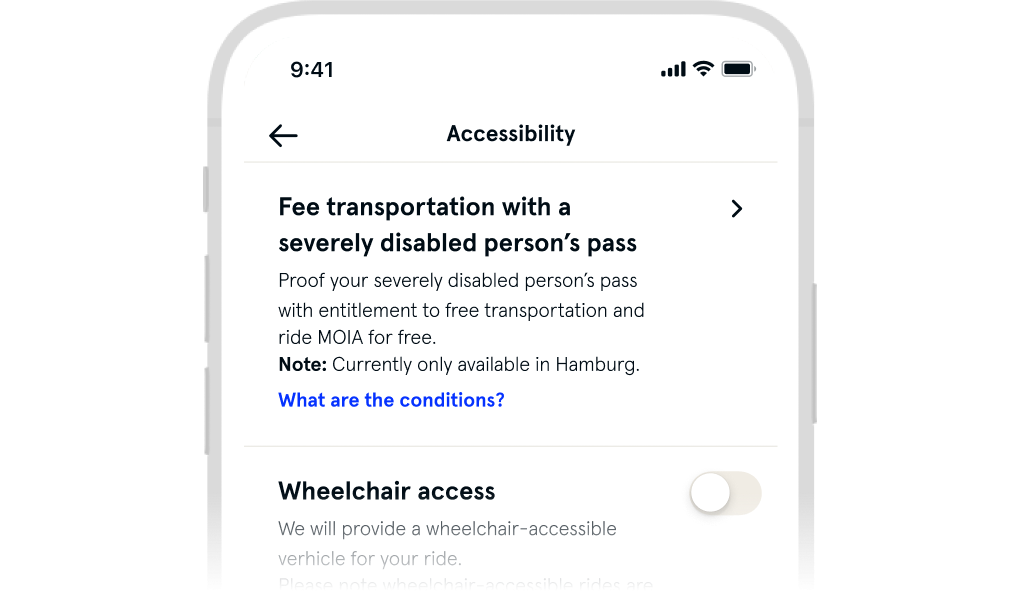 You will access a step-by-step guide about the application process, and find the button "Book appointment"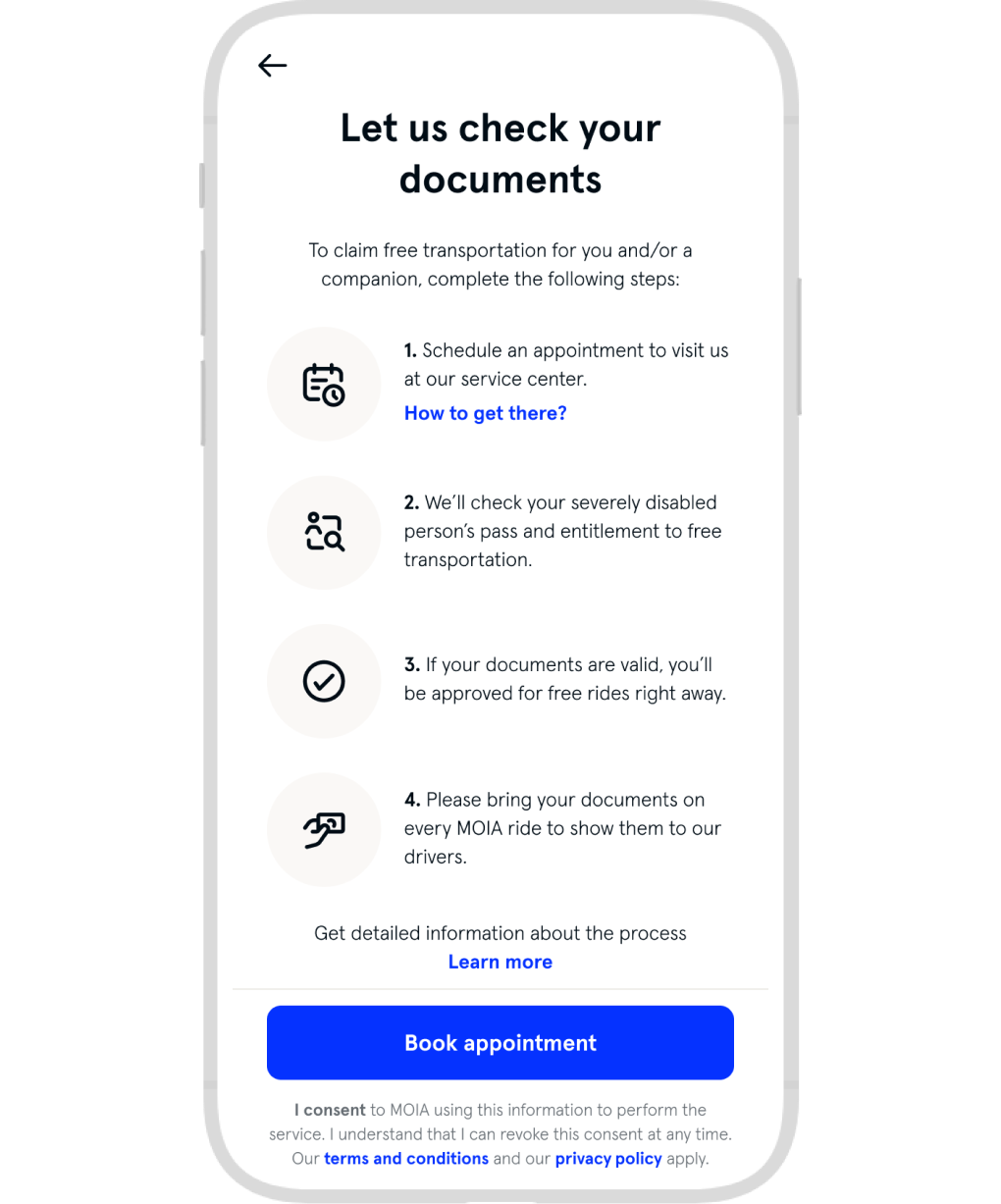 You will be redirected to a scheduler where you can select the best date and time to visit our MOIA Assist Center at ZOB
An appointment can be booked 8 hours (earliest) and 60 days (latest) in advance
One session lasts about 15 minutes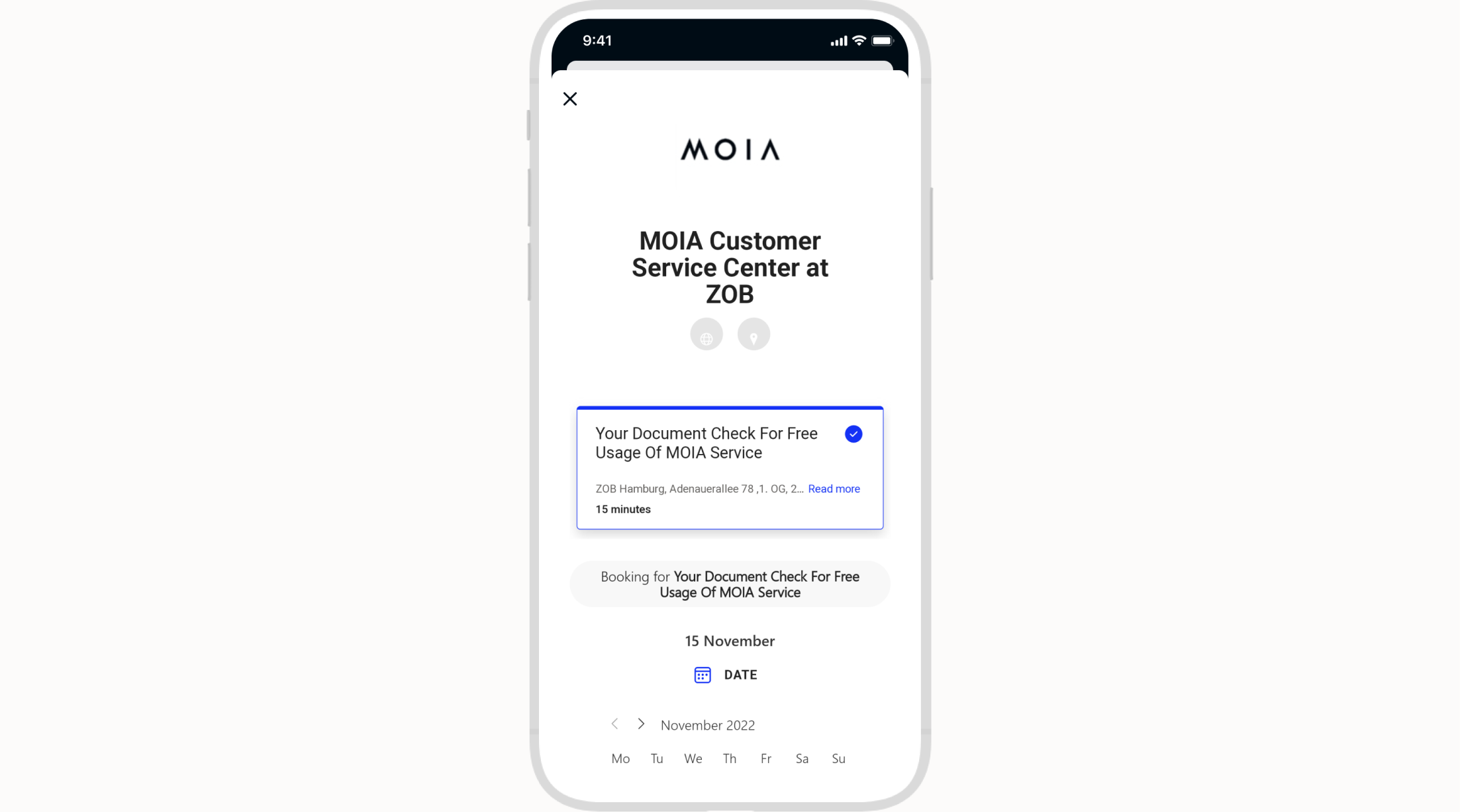 Expanding our service and dovetailing our tariffs is made possible in part by the funding guidelines "Model Projects to Strengthen Public Transport" set out by the Federal Ministry of Digital Affairs and Transport, for which MOIA was selected together with the Free and Hanseatic City Authority for Transport and Mobility Change.