This help article offers answers to the following questions
How do I prebook a MOIA?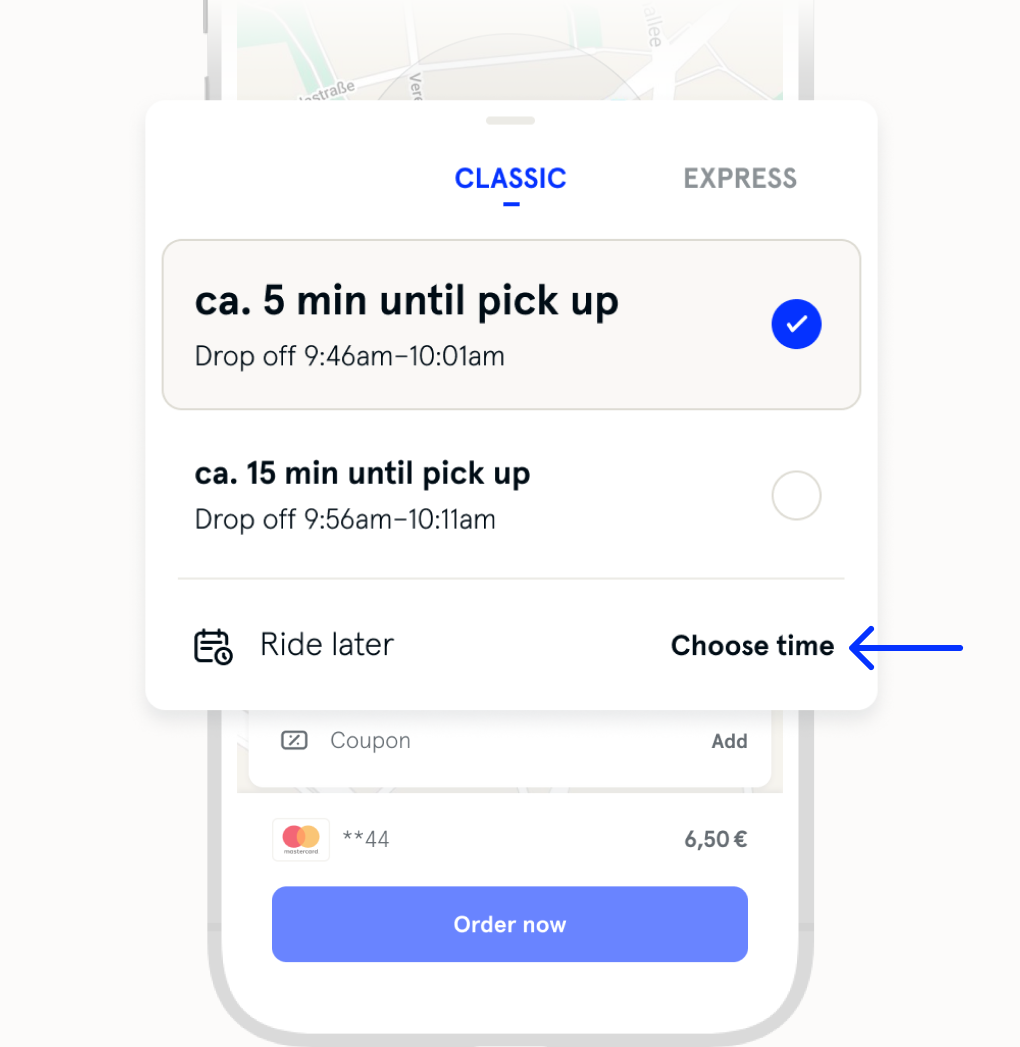 You will then reach a screen where you can specifically plan the pickup time for your prebooking
Prebooking can take place a maximum of one day in advance and at least one hour before the planned ride begins
For organisational reasons, it is not possible to submit a prebooking for a pickup time immediately before the start and end of the service hours
Confirm your pickup time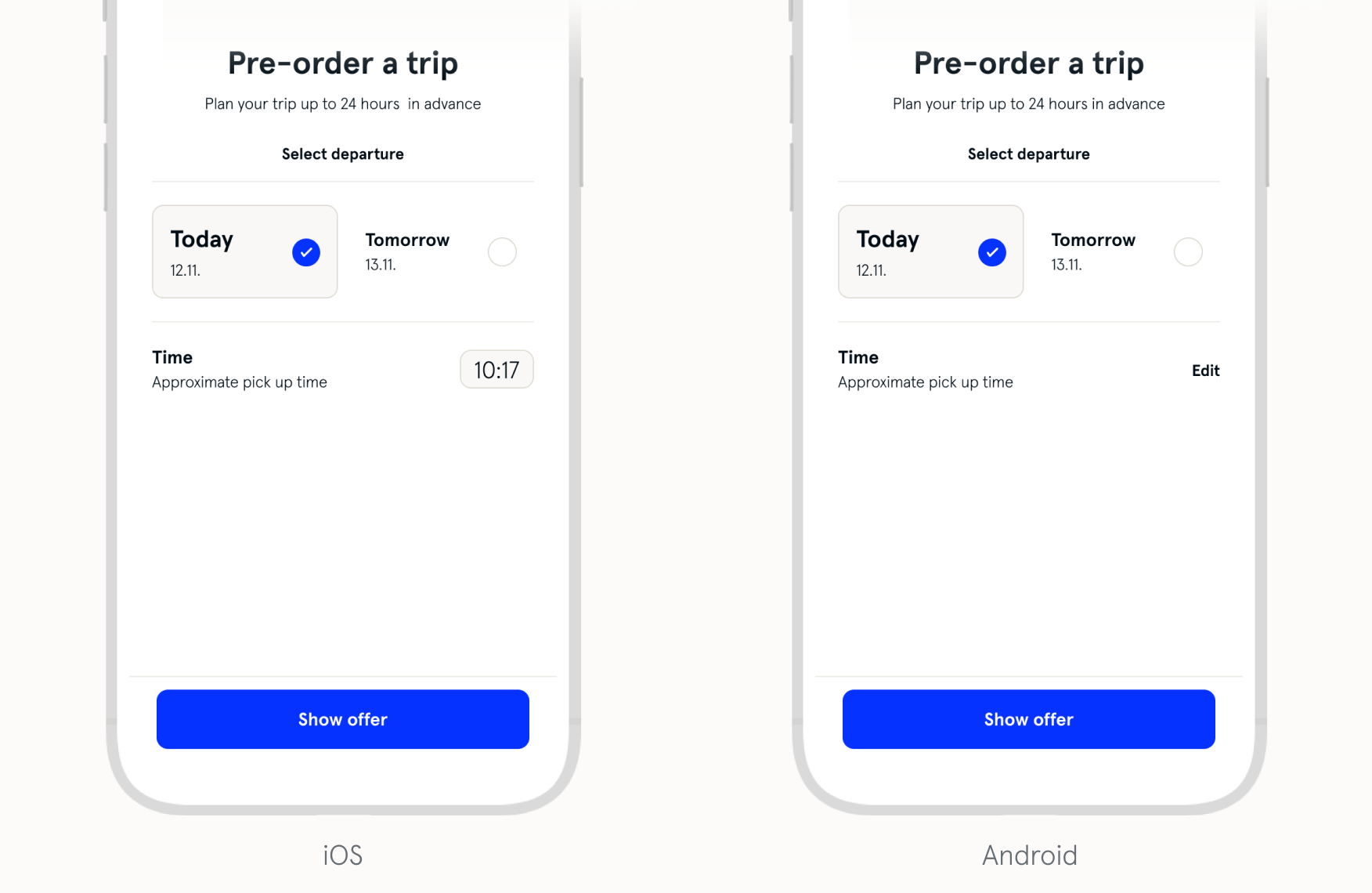 We have a certain contingent of rides per hour available for MOIA reservations. This means that we might unfortunately be unable to cater to your enquiry at that time. In this case, please try to place a normal MOIA booking at the given time or, if you're flexible, select another pickup time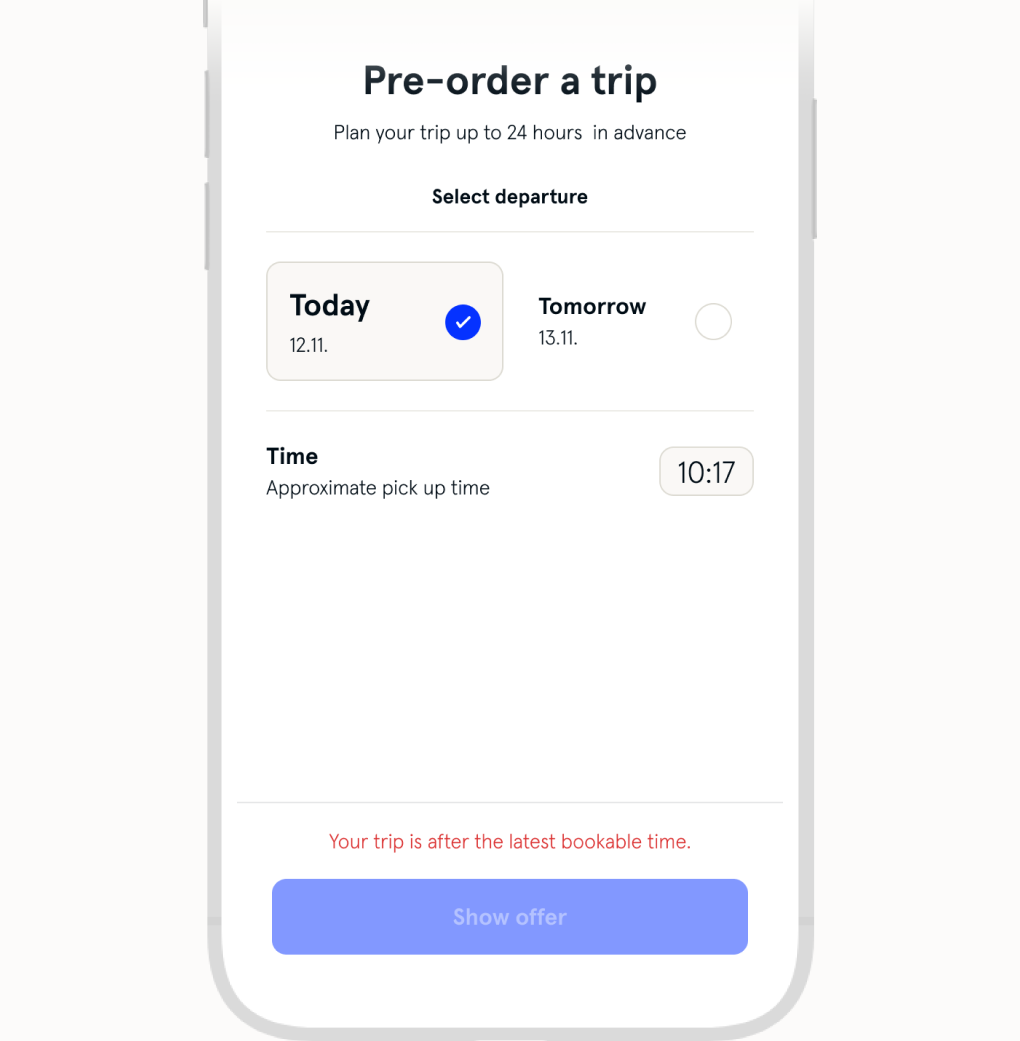 If there are still places available, you will be taken back to the screen where you will once again be shown an overview of all of the trip details
We charge a small surcharge in addition to our normal dynamic price model for MOIA prebookings. The total price will be shown to you conveniently and transparently in the app before you make your binding booking
If you agree to all of the conditions, you can submit a binding booking for your trip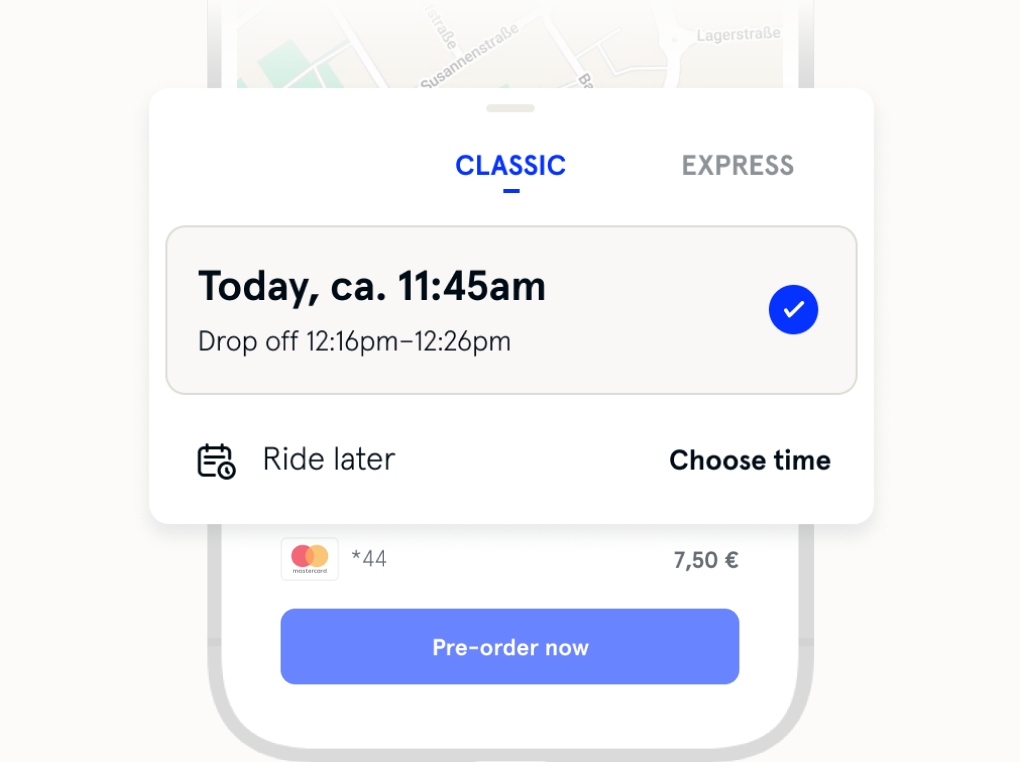 Once the booking is successful, you will receive a notification about this in the app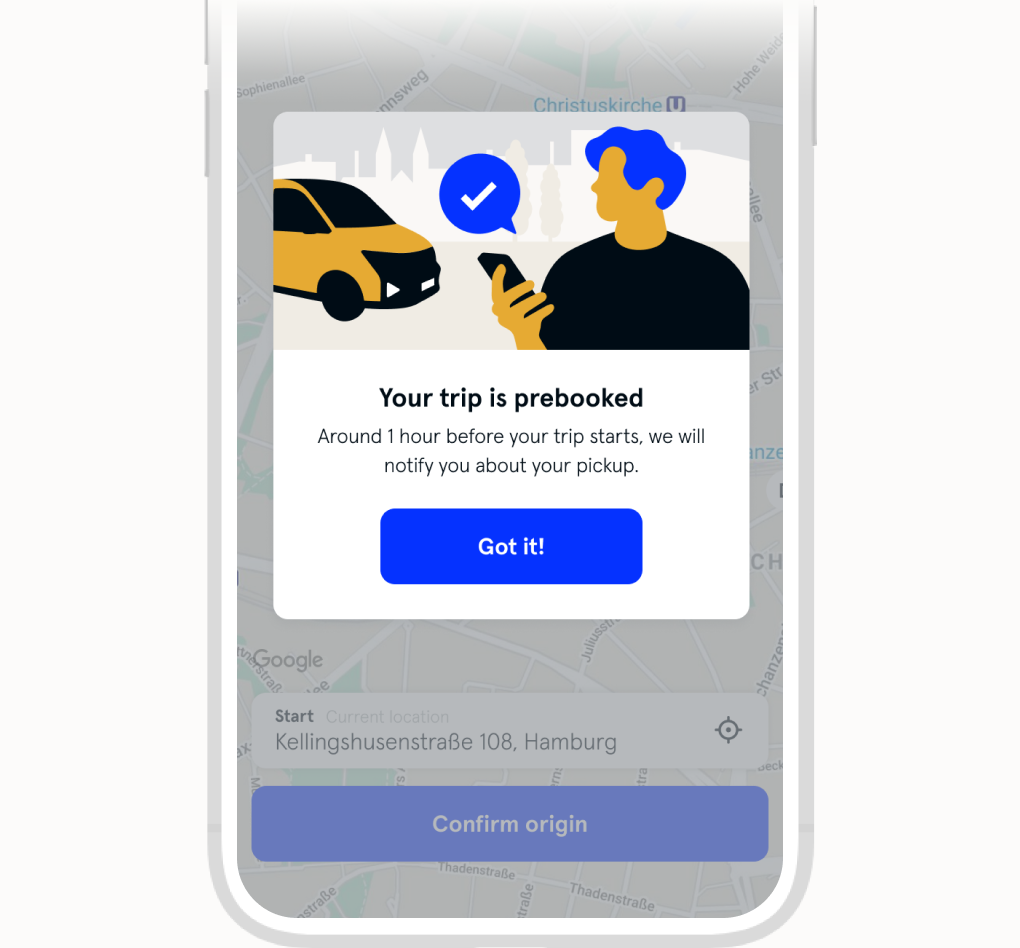 Did you know that you can also prebook several MOIAs, for instance, if you have various appointments on the same day? That's a great function, isn't it? Of course, it is not possible for there to be overlaps with times that have already been booked
How will I be informed about my prebooked MOIA and how does the pickup work?
Once you have successfully prebooked your MOIA, you will find a notification with your reserved rides on the start screen in the MOIA app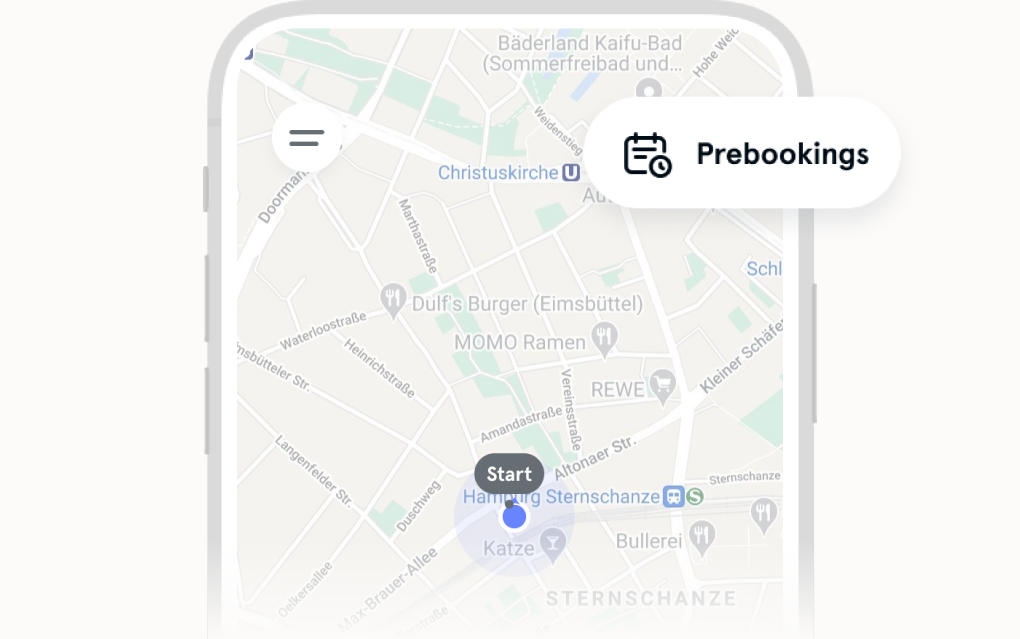 You can tap on this field to once again display a list with the most important booking conditions. All of your prebooked MOIAs are displayed here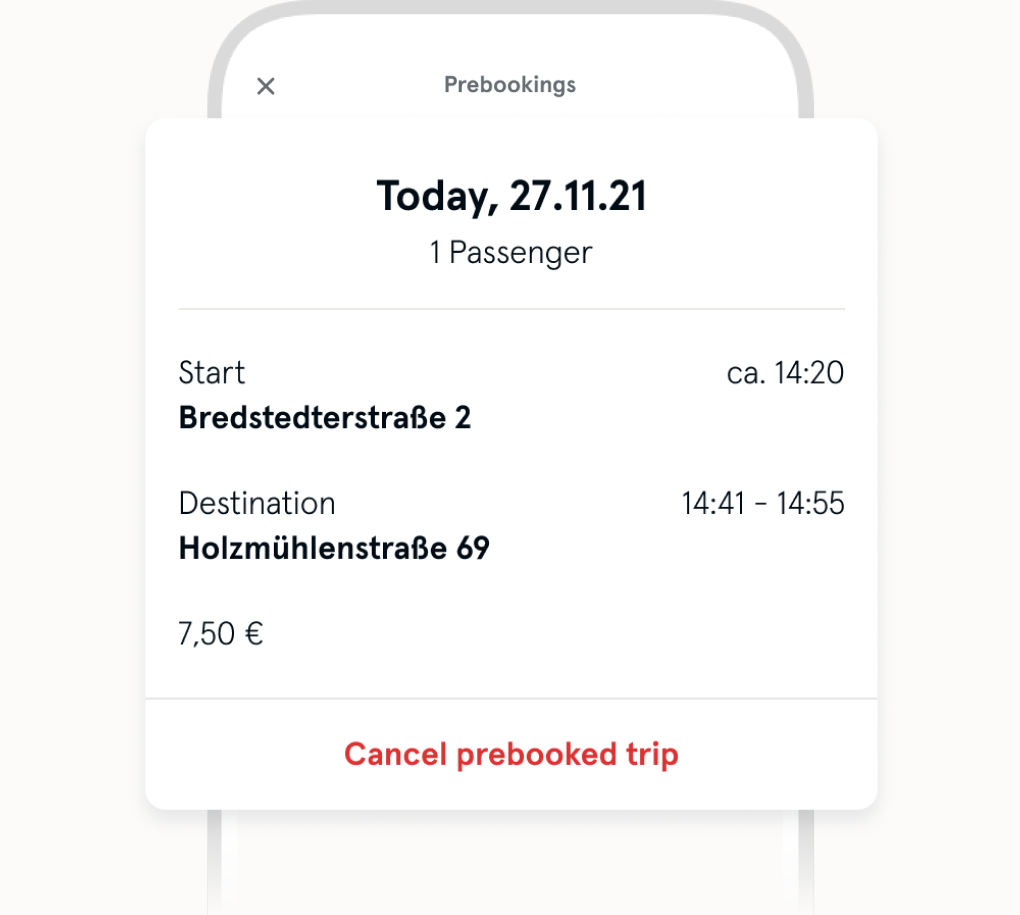 You have the opportunity to cancel your bookings free of charge before the ride begins
IMPORTANT: Even though cancellations are free of charge, we ask that you play fairly! Only prebook MOIAs that you actually need. Prebookings require a great deal of planning. We are also unable to make an offer to any other customers who want to prebook a MOIA for the same time once the set prebooking limit per hour has been reached
The start screen changes one hour before the planned pickup time. The algorithm begins to allocate the reserved booking in the system to a specific vehicle in the service area
In the trip overview, you will be informed in real time about your arrival and pickup times and any delays, and can start pedestrian navigation to the virtual stop
Please always keep these times in mind so that you are on time. Our drivers are unable to wait on site depending on the traffic situation and subsequent bookings, and it would be a shame if you would miss each other