Address:
MOIA Operations Germany GmbH
MOIA Customer Service
Central bus station ("ZOB")
"House B" (middle building)
Office of the MOIA Customer Service on the 1st floor
Adenauerallee 78, 20097 Hamburg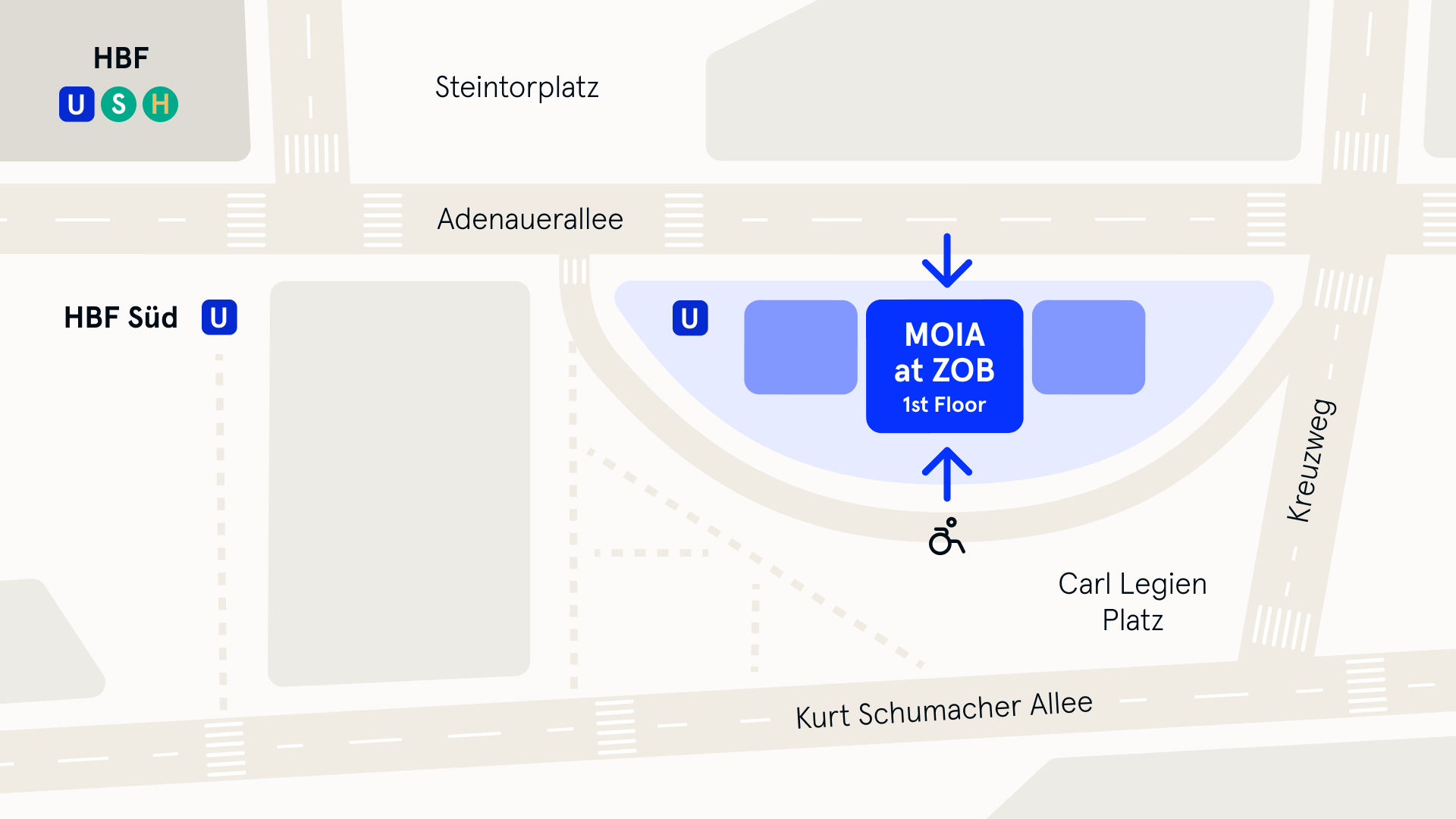 (Attention: The entrance via Adenauerallee is temporarily closed.
Please use the main entrance of "House B" at the bus terminals)
For the registration of the free transportation status your physical appearance is required
Please check if you have all necessary documents with you
Our staff on site will check your documents at our service point at the ZOB
Booking an appointment is mandatory
How to download the MOIA app is explained here
Once our staff have checked all your documents, they will activate your MOIA account for free transportation
You may need to restart your MOIA app to see the status in your MOIA account
After that, you and/or your caretaker, if applicable, can use MOIA free of charge, until the status expires
Please note that all registration documents must be carried on every ride. Show the documents to our drivers when boarding. The driver can refuse the ride if documents are missing
When selecting the location, we made sure that it is centrally located and it offers best accessibility
Access to the building takes place via the main entrance at the bus terminals
Access to the office on the 1st floor can be granted via an elevator
The office door is at ground level and wide enough for wheelchair users
There is also a barrier-free toilett in the basement if required
Expanding our service and dovetailing our tariffs is made possible in part by the funding guidelines "Model Projects to Strengthen Public Transport" set out by the Federal Ministry of Digital Affairs and Transport, for which MOIA was selected together with the Free and Hanseatic City Authority for Transport and Mobility Change.