You will be informed about possible delays at any time in your trip overview
Before starting the journey
The ETA (estimated time of arrival) is live updated, meaning it tracks the position of your MOIA at all times and recalculates the time shown for pick up every few seconds
As this takes, among others, the current traffic situation into consideration, the time might change.If the vehicle arrives later than expected, the pickup time in your trip overview will be updated. It might be the case, that we pick you up a few minutes later than expected, however will still be able to make up some time during the ride and will still deliver you on time
If that should not be the case, and your drop off is delayed, you will see a small red time indicating the delay in the trip overview next to your arrival time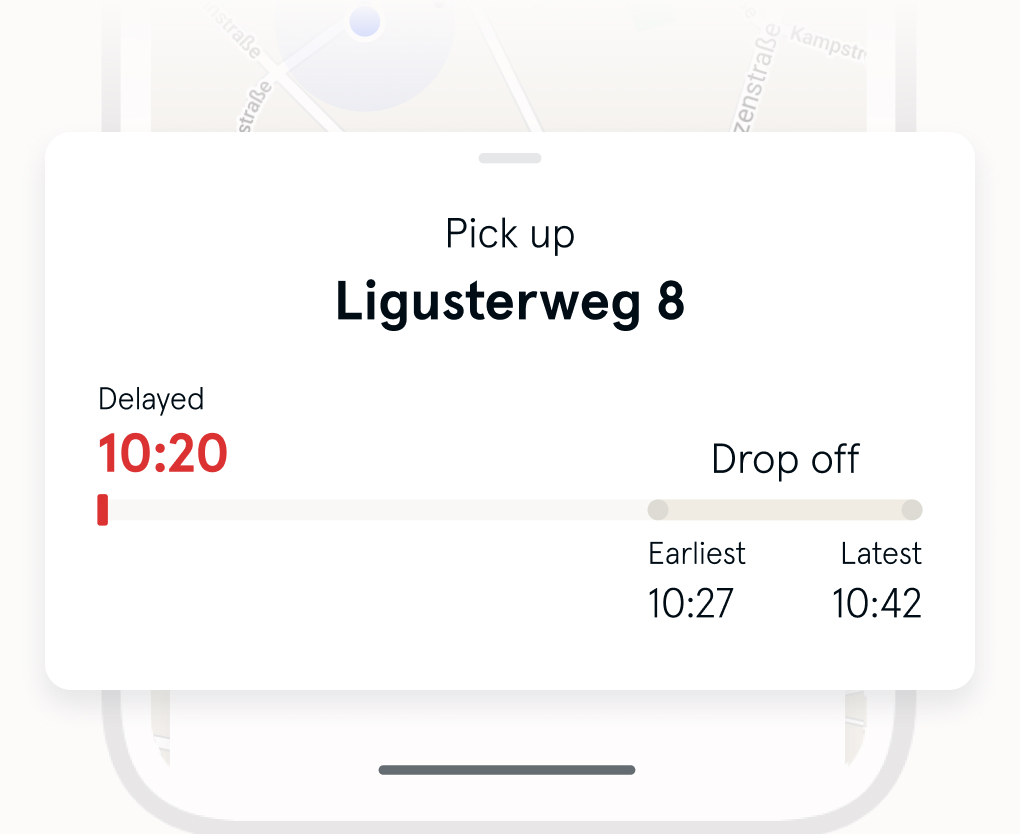 During the trip
During the ride, as we follow your vehicle's location at all times, we will also be able to calculate the time of your arrival in real-time
You will see a golden progress bar that represents your current trip status relatively to your drop off time once you are picked up. Your estimated time of arrival will be highlighted on the trip timeline with "estimated" notion on top
If we realize during the ride that there is a delay, e.g. because we got stuck in traffic, this will be indicated by a red text saying "delayed"