We are very proud that Hamburg Airport lies within our service area in Hamburg. We would be more than happy to either accompany you on your way to the airport or on your way back home.

How to find our airport stop
Leave the lower level of Terminal 2 (T2) through the exit located directly at the stairs to the train station. Afterwards cross the taxi lane using the crosswalk and wait at the following special lane. This lane is used by our MOIA vehicles. The free area in front of the fence, left of the crosswalk is ideal for the pick up or drop off.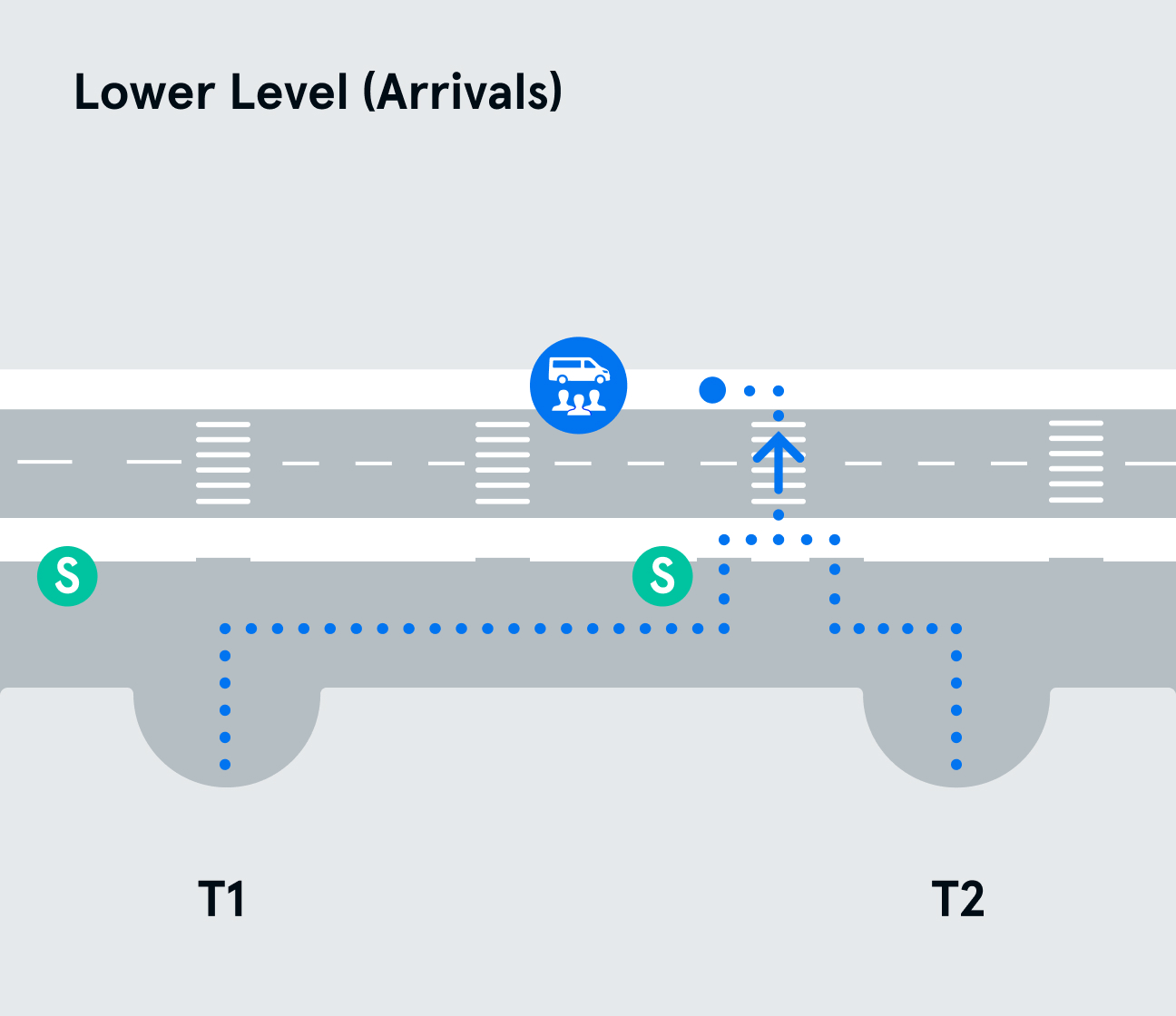 For rides to or from the airport MOIA is going to add a little extra fee from July 1st, 2019. Because of that the prices offered in our app will be a little higher than what you are used to. But of course again, everything is going to be fully transparent and you can rely on the price we offer you when you book your ride.
Please be aware that you can only bring small bags, that easily fit in your own seating area. There is only limited space for bigger luggage in the luggage rack and only upon availability in the front of the MOIA. You can find more information regarding luggage here.
Now we wish you a pleasant flight.