This help article offers answers to the following questions


General information


Due to german concession regulations we are only authorized to transport you from one virtual MOIA stop to another. Our drivers are not allowed to take you and other passengers directly to the exact adress
After placing an order via the MOIA App, MOIA will be on its way to pick you up from one of our virtual stops
Virtual means that the MOIA stop is only displayed in the app and you won't find a marker at the stop itself
Our stops are spread throughout our business area and are not far away from your location


How are the stops selected?


First, you enter your desired starting point and destination, the starting time and the number of passengers. Then, you can request the trip and will receive an offer from us
The offer includes the pick up and drop off time, the price and the approximate walking time
You will find a circle around your start and destination address. This shows you the radius in which your pick up and drop off stop will be located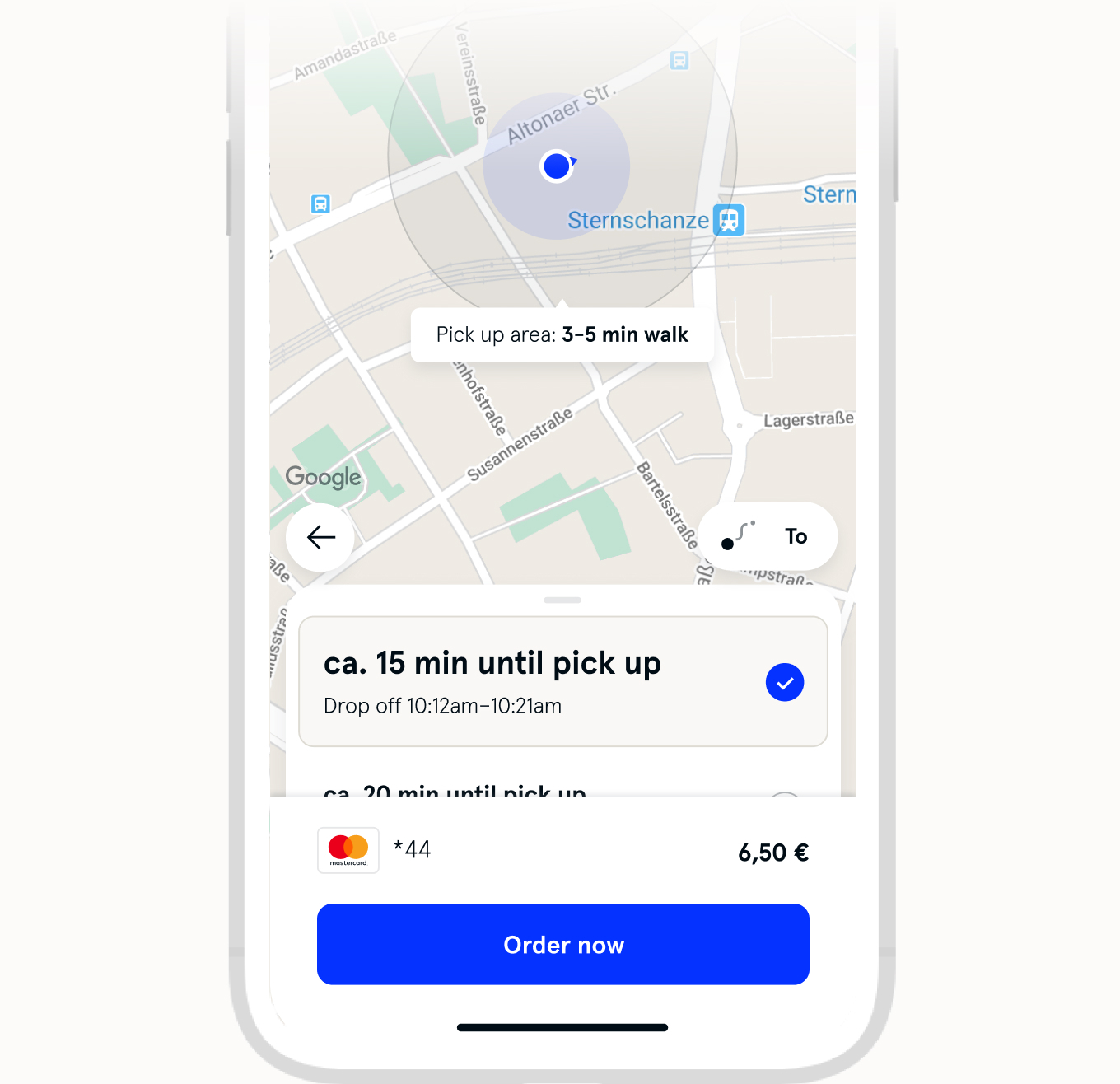 After your booking confirmation, your virtual stops are specified
Determining them afterwards allows our algorithm to find the stops that fit best to your MOIA's ongoing tour. That way we take fewer detours, saving time and can bring even more passengers to their destination


Where can I see my stops in detail?


You can see the exact stops on the map and both the address and your walking distance in your trip overview
Additionally, you can see your pick up point, and how long it will take you to walk there, on the map
The dotted black line shows you where to go
The golden point shows you your stop
If you zoom out, you can also see your drop off point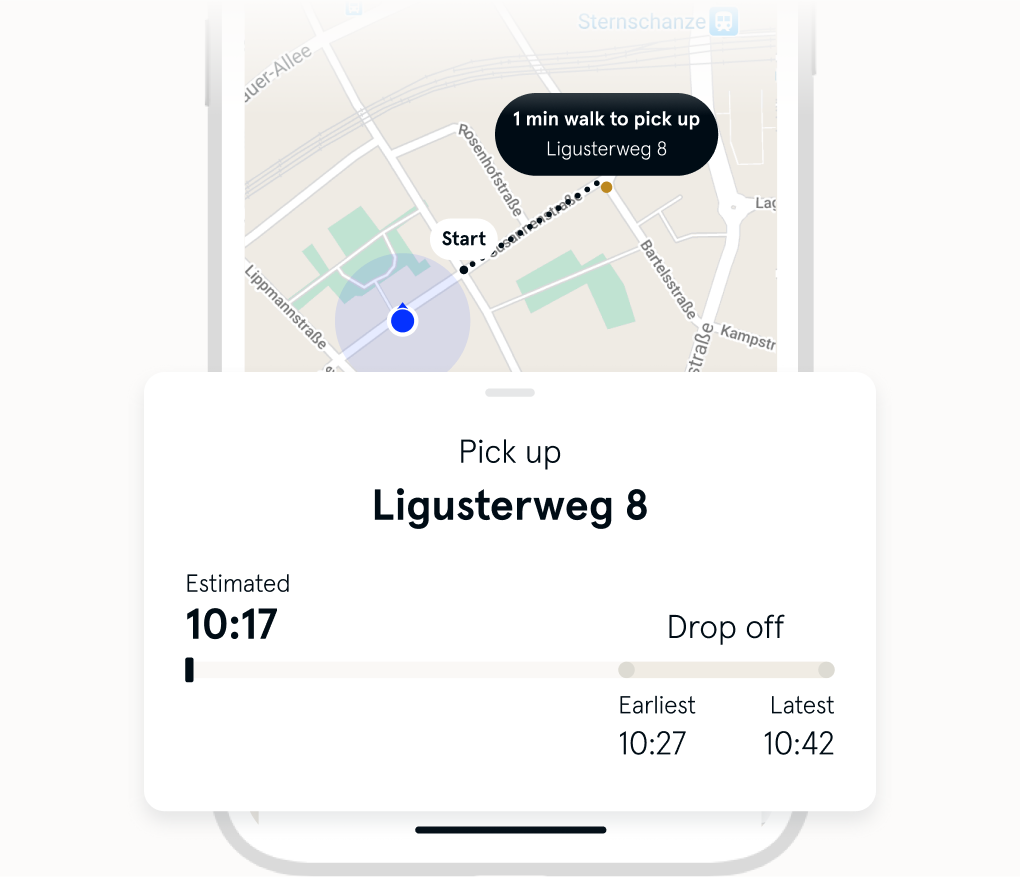 Advice from MOIA Customer Service


You prefer to navigate with Google or Apple? By clicking on the pedestrian icon you will navigated directly to your stop via one of the providers